Agribusiness professionals say they are emphasising the need for a proactive approach to crop input planning to ensure on-time delivery.
Independent New South Wales consultant Bec Dean, of Rural Management Strategies, says seed, herbicide, urea, lime, gypsum and fuel now need to be ordered early to mitigate the risk of supply delays.
"Soil testing, for example, can be completed up to two years in advance of when lime and gypsum are earmarked for application," Ms Dean says. "This allows plenty of time for ameliorants to be ordered early to ensure they arrive ahead of when they are needed."
She says forward planning is critical to know which crops and pastures will be in each paddock two to three years in advance.
"We provide clients with a draft cropping plan at least three months before input supplies are needed – in the spring of the preceding year – which allows products to be ordered in advance for the following season. We also have rotation plans for the next five years, to assist with this process," she says.
"Although slight revisions might be made after harvest, big-ticket items can be ordered before year-end and quantities adjusted by remaining in close communication with chosen retailers if plans change according to seasonal conditions."
Lime and gypsum
Hanlon Enterprises director Josh Hanlon says lime and gypsum proved difficult for some growers in southern NSW to source and apply ahead of sowing.
"The big harvest in 2020 increased demand for lime and gypsum, and wet weather during summer constrained suppliers' capacity to dispatch product, with roughly four weeks of loading lost," Mr Hanlon says.
"If you can take delivery of lime and gypsum in the off-season, you're less likely to experience supply delays because demand is generally lower at that time of year."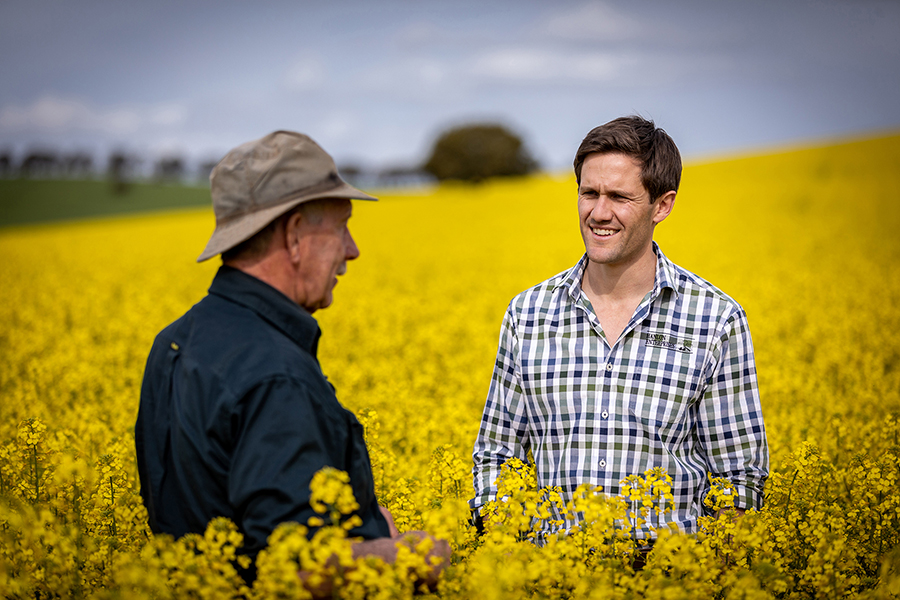 For phosphate-based fertilisers, he says, a US import tariff placed on ammonium phosphates from Russia and Morocco increased American demand for product manufactured elsewhere, which constrained Australian supply and pushed up prices.
"It's becoming more common for people to lock in their starter fertiliser price during November–December, when they have a better idea of how much product will be needed for the following season's crops," he says.
"With timing so critical in farming, we've been able to ensure nobody will go without this year, but certainly ordering ahead will ensure supply is guaranteed."
COVID-19 pandemic
AGnVET Services Junee branch manager Stacey Hague says lockdowns across the world because of the COVID-19 pandemic caused delays in the manufacturing and shipping of most cropping inputs.
"Gone are the days when product is just sitting on the shelf waiting for you to come and pick it up," Ms Hague says. "We're forecasting farm input supplies six to 12 months in advance of when they'll be needed.
"Most people should have a good idea of their pre-emergent herbicide and starter fertiliser requirements by December or January.
"We understand seasons and plans change, but those who put their orders in early and keep their AGnVET local branch and agronomist up to date if their requirements change are less likely to have issues with supply."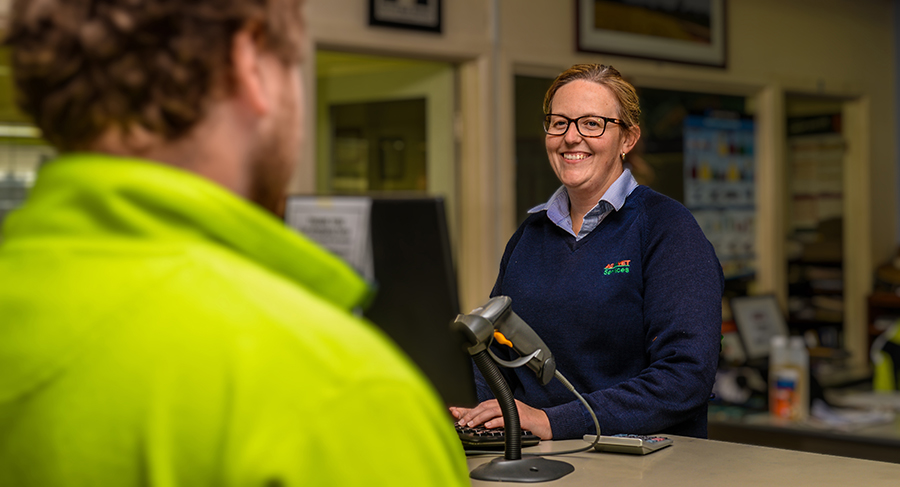 Seed availability
Wagga Wagga seed merchant Russell Belling, of Seedcorp, says hybrid canola seed was difficult to source earlier this year because of unusually high demand in central and northern NSW.
He says the supply shortfall had led to some of his customers in low-rainfall areas having to grow longer-season canola varieties, which are not ideal for their short-season conditions.
"Growers need to tell us what hybrid canola varieties they want to grow next year by spring," he says.
Victoria-based Baker Seed Co sales and business development manager Aaron Giason, whose company supplies broadacre cropping seed, says those keen to access the best germplasm should ideally express their interest for new varieties during the spring before autumn sowing.
"Last-minute buying costs more because, if a variety is popular, we may sell out of our locally produced product and have to buy in seed. In some cases, the additional cost in freight alone can be upwards of $150 per tonne or more to deliver the seed to us," he says.
"We need to plan a year in advance of what we think growers will require and if we don't plant enough seed, there won't be enough seed for growers to buy. Those who order seed for new varieties before Christmas will be first in line to secure the tonnages they want."
Consider storage
Another worthwhile consideration, Ms Dean says, is to build additional on-farm storage so product can be bought in bulk at lower prices ahead of requirements, and the quality preserved, until the inputs are needed.
"Having additional infrastructure such as sealed aerated silos for seed and bulk sheds for fertiliser, lime, gypsum and herbicides are sound investments," she says.
"This will allow essential crop inputs to be procured ahead of time at bulk prices and product quality protected until they are applied."
More information: Bec Dean, 0429 112 621, bec@rmsag.com.au; Josh Hanlon, 0423 277 113; Stacey Hague, 0452 242 854, staceyhague@agnvet.com.au; Russell Belling, 0408 473 493, seedco58@gmail.com; Aaron Giason, 0400 232 703, aaron.giason@bakerseedco.com.au