Agronomy
10 Aug 2020
Three decades of teamwork between innovative grower members of the Harden Murrumburrah Landcare Group, CSIRO scientists and the O'Connor family highlight the value of putting the collective clout of many...
Grower Stories
09 Aug 2020
Sowing sorghum in spring may not be the 'risky business' that many Central Queensland growers expect. Instead, cooler conditions improve...
Weeds, Pests and Diseases
08 Aug 2020
Walter Waterhouse was awarded the Military Cross for gallantry in France during World War I. Upon his return to Australia, Professor Waterhouse initiated cereal rust...
Innovation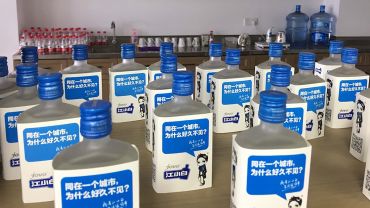 Innovation
06 Aug 2020
The Australian Export Grains Innovation Centre is working with grain buyers in China to sell the benefits of incorporating higher-quality...
Grower Stories
Grain Storage
04 Aug 2020
Strong crop plantings across much of Australia for winter season 2020 mean growers might need to consider temporary storage for their grain harvest.
Innovation
Agronomy
02 Aug 2020
Data from WA's wheatbelt is suggesting deep ripping improves crop access to nitrogen fertiliser.
Weeds, Pests and Diseases
01 Aug 2020
In other parts of the world fall armyworm has developed resistance to commonly used insecticides, making management more difficult. In...