After watching the mapping of 40 hectares on his northern New South Wales property as part of a GRDC trial, grower Jack Pearlman thought he would check the other end of the paddock before applying gypsum. It was a decision that saved the North Star grower more than $50,000.
Jack, who farms 3300ha with his parents Michael and Kylie, was planning to apply gypsum to about 185ha to address what he believed were sodicity issues.
"It was going to cost about $300/ha," he says. Before he did, though, he sent a few soil samples to Dr Stirling Roberton and Professor John McLean Bennett at the University of Southern Queensland. They are undertaking trials on the Pearlmans' farm as part of a broader, GRDC-invested transformative soil project.
"In just 15 minutes, with an aggregate stability test, they saved us more than $50,000."
Jack had thought a hard-setting area of the paddock needed gypsum. However, it was hard-setting because of naturally poor soil structure, which can only be improved by building organic matter and stubble cover.
Professor Bennett says Jack's story highlights the importance of accurate soil constraint diagnosis before investing in amelioration.
He says industry reliance on measuring sodicity to indicate soil instability is misplaced. Of the 61 farms he and Dr Roberton have assessed, 75 per cent were considered sodic when exchangeable sodium percentage tests were used. However, only 48 per cent had dispersive soils. "This is a huge error rate and has economic consequences for growers who apply gypsum where it is not needed. It also erodes confidence in gypsum use.
"Instead, a dispersion test – a direct measure of soil stability – should become standard for on-farm soil analysis."
The researchers have been working with growers such as Jack to better understand the major soil constraints in the northern region – compaction and sodic and/or dispersive soils.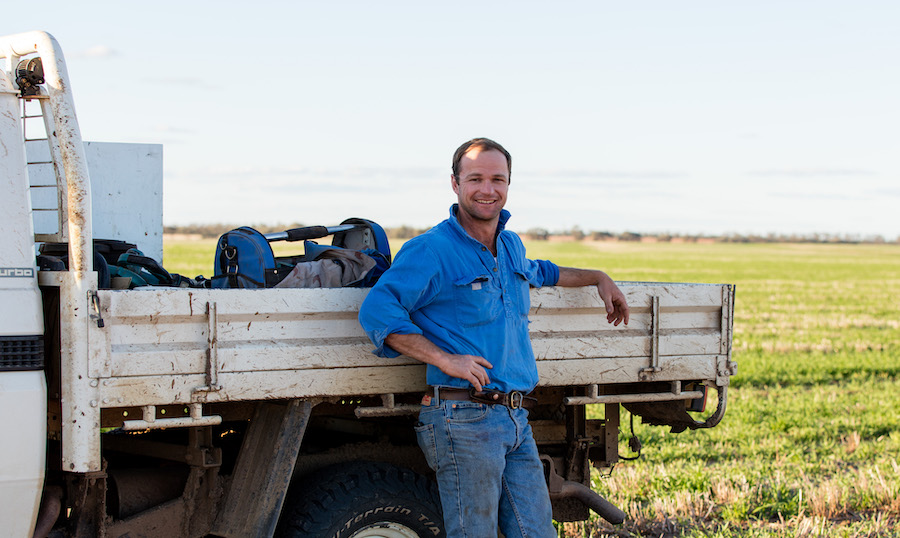 With Jack, they are now working to develop variable-rate gypsum plans, Dr Roberton says. "The work we have done with Jack highlights the importance of accurate soil constraint diagnosis. If done properly, we can help map areas of the farm which offer the best return on investment for soil amelioration."
Jack is also keen to address soil constraints methodically. "We want to better understand our soil types at depth because our hunch is not always right."
He hopes to keep working with Dr Roberton. "Stirling has been really helpful. A lot of the time we want to address an issue, but we don't know where to go to better understand the soil and fix it, or how to action it. Through this project, I am understanding more and knowing where to start."
The next step is creating maps after soil is tested at different depths. "We'll tackle the low-hanging fruit first, but it is an important first step."
More information: Jack Pearlman, 0417 073 929, pearlmanfarming@gmail.com