Key points
GRDC-supported work by AEGIC, the University of Queensland, Charles Sturt University and Austrade China is hoping to open doors for Australian sorgum for making baijiu, a popular Chinese spirit
Investigations are also looking at how sorghum can be more widely used locally in gluten-free foods
The Australian Export Grains Innovation Centre (AEGIC) is working with the University of Queensland and the Functional Grains Centre at Charles Sturt University to examine opportunities for increasing the value of Australian sorghum in China.
With support from Austrade China, research is being conducted in China with baijiu manufacturers to improve Australias understanding of the quality attributes required for making baijiu. Baijiu is a clear spirit usually distilled from fermented sorghum and is generally 40 to 60 per cent alcohol.
CSUs Professor Chris Blanchard, the director of the Functional Grains Centre at Wagga Wagga, New South Wales, believes there are opportunities to add export value to sorghum for Australian growers by understanding the science behind baijiu production.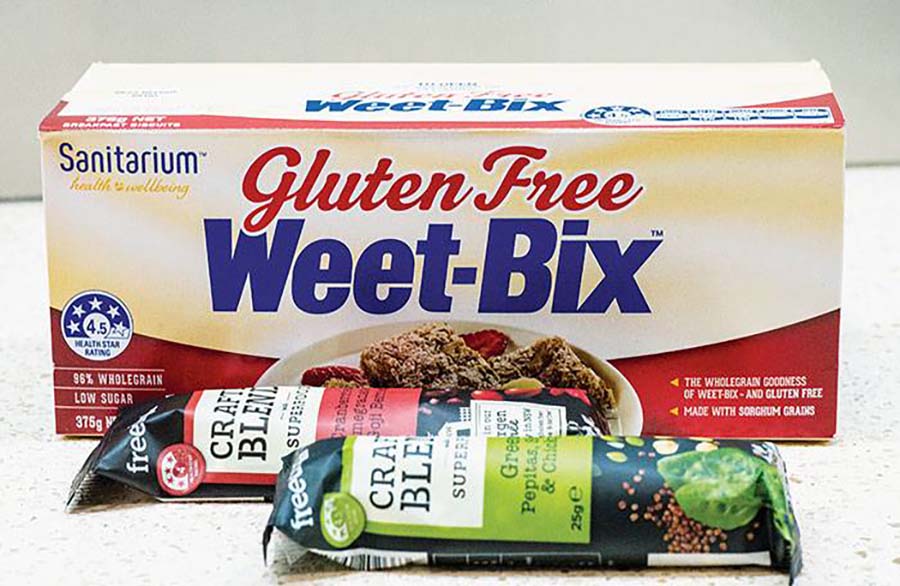 To do this, we need a better understanding of the suitability of Australian sorghum varieties for baijiu, he says.
Around the world sorghum is consumed as a gluten-free food, but in Australia it is largely used as a low-value animal feed. We see a real opportunity to increase the profitability of sorghum growers by targeting the grain for the human food and distilling markets.
The new $1.5 million GRDC-supported research project has three components aimed at boosting demand for sorghum as a high-quality product for human consumption.
The first component, led by CSU Professor of Perceptual Psychology Anthony Saliba, is focused on better understanding the quality requirements of sorghum for baijiu production.
Professor Blanchard says the research teams first visit to China revealed there is a large variety of different-sized manufacturing plants used to make baijiu, from large industrial manufacturers to small niche distilleries.
Around the world sorghum is consumed as a gluten-free food, but in Australia it is largely used as a low-value animal feed. - Professor Chris Blanchard
We also learned the red compounds are important for flavour development in baijiu, which is good news because most of our Australian sorghum varieties are red, he says.
Theres also lots of different types of baijiu from different regions with different characteristics so we need to understand the complexities and see where the opportunities are for Australian sorghum.
The second part of the research involves evaluating Australias current sorghum varieties to see how they perform in baijiu production.
Under the leadership of CSU Professor of Food Engineering John Mawson, a model distillery and manufacturing plant will be set up at the CSU winery to test Australian sorghum varieties, grown at Narrabri, NSW, for alcohol yield and other parameters important to Chinese buyers. Tests will also be done in China in partnership with researchers at the Tianjin University of Science and Technology.
The third component of the research will investigate other potential food uses for sorghum. This work, overseen by food and science technology researcher Dr Asgar Farahnaky, will also involve a collaboration with scientists at the University of Sydney.
Professor Blanchard says sorghum is already used as a gluten-free ingredient in Weet-BixTM and in bars manufactured by Freedom Foods. He believes there is potential to design new products for the gluten-free food market.
Professor Blanchard hopes lines of sorghum will be identified, through collaboration with the University of Queenslands Professor David Jordan, that will be ideal for baijiu production or food processing, enabling growers to target higher-value food and distillery markets.
More information: Professor Chris Blanchard, 02 6933 2364, cblanchard@csu.edu.au