CSIRO researchers are part of a global consortium which saw a genetically modified, insect-resistant cowpea registered and released to smallholder farmers in Nigeria late last year to help reduce food shortages in the region.
More than 200 million people rely on the cowpea - also known as the black-eyed pea - as a food staple in Sub-Saharan Africa.
Not only is the cowpea an important protein source, it is drought-tolerant, can cope with poor soils, and the leaves and green pods can be eaten before crop maturity - providing a 'hunger gap' between harvests.
Protecting the crop
However, the crop is often devastated by the cowpea pod borer, Maruca vitrata, with yield losses up to 90 per cent in some seasons.
With insecticide use in the region not viable due to cost and handling issues, an affordable and practical solution was sought.
CSIRO was approached by the African Agricultural Technology Foundation (AATF) to develop a system for genetically engineering the cowpea for in-built insect protection, similar to insect-resistant GM cotton.
The result is Sampea 20-T, a new GM cowpea variety which carries a microbial insecticidal gene -making it resistant to the pod borer pest.
Putting it to the test
Trials were conducted in Australian greenhouses and the variety performed exceptionally under field trial conditions over several years in Puerto Rico, Burkina Faso, Ghana, Malawi and Nigeria.
The GM cowpea is the first GM food crop to be approved in Nigeria. It follows the successful introduction of GM insect-resistant cotton into the country in 2018.
According to CSIRO scientists Dr TJ Higgins and Dr Jose Maria Barrero, the release of a GM crop in Africa is particularly noteworthy as many countries on the continent are still wary of biotechnology.
"By controlling one of the major pests - the cowpea pod borer - the country could become self-sufficient," they wrote in a recent article for The Conversation.
"It could also potentially help reduce rural poverty and hunger.
"Nigeria has a massive poverty problem - more than 91 million people are estimated to live without enough food to eat."
By controlling one of the major pests - the cowpea pod borer - the country could become self-sufficient. - CSIRO scientists Dr TJ Higgins and Dr Jose Maria Barrero
This research is managed by the AATF, with financial support from the US Agency for International Development and the Rockefeller Foundation.
CSIRO hopes to transfer knowledge of the technology to other parts of Africa.
GM crop access denied to growers in South Australia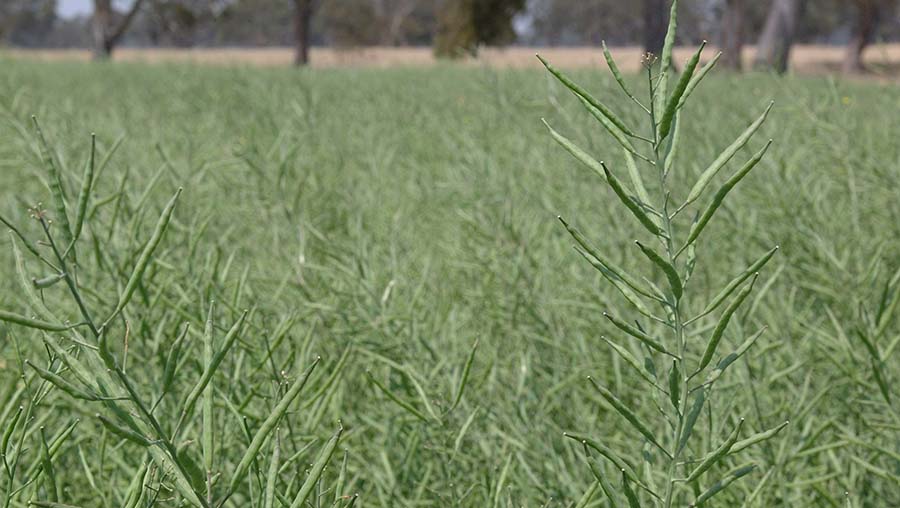 In other news, in early March, grain growers in South Australia were denied access once again to genetically modified crops after the state's upper house of Parliament disallowed the Government's regulations to enable GM crop cultivation on mainland SA.
Despite this latest result, the SA Marshall Liberal Government indicated that it remained committed to allowing SA grain growers to gain access to GM technologies.
"The Marshall Liberal Government is committed to industry to try and lift the moratorium and will continue to re-introduce regulations for as long as is needed," says Primary Industries and Regional Development Minister Tim Whetstone.
"The independent review of the GM moratorium found it had cost the state's grain growers $33 million since 2004 and would cost industry a further $5 million if extended to 2025."
Grain Producers South Australia (GPSA) called for a common-sense approach to the issue.
"Growers on mainland South Australia just want to see the GM ban lifted so they can have the freedom of choice to access the crops which best suit their farming systems," says GPSA chief executive Caroline Rhodes.
"Whether that happens through regulations or legislation is ultimately up to the Parliament to decide. But SA growers just want access to the same world-leading genetics as farmers interstate.
"As the moratorium on genetically modified crops continues to be debated in the SA Parliament, it is important that growers understand the legal framework which governs the commercial cultivation of GM crops for the 2020 growing season."
Growers on mainland South Australia just want to see the GM ban lifted so they can have the freedom of choice to access the crops which best suit their farming systems. - Grain Producers South Australia chief executive Caroline Rhodes
"The SA upper house needs to listen to the experts who are scientists, farmers and grain handlers," says Matthew Cossey, chief executive of CropLife Australia.
"GM crops are enabling farmers to reduce carbon emissions, use pesticides more sustainably and protect the soil through no-till farming.
"Farmers and grain handlers have achieved successful co-existence, storage and export for decades."
There has been a moratorium on GM crop production in and transportation of GM crop products through SA since 2003.
Since the moratorium was first imposed, the policy has been re-considered and renewed three times (in 2008, 2014 and 2017) by the state's previous government.
Following an independent review of the moratorium in 2019, there has been widespread support for an end to the ban and for SA to fall into line with other mainland Australian states and more than 23 other countries across the world growing GM crops.
Drought-tolerant GM wheat and soy yield strong results
Argentinean biotechnology firm Bioceres has recently reported that drought-tolerant wheat yielded between eight and 22 per cent more than conventional varieties in the most-recent harvested trials conducted across 395 hectares.
This variety is not yet authorised to be marketed in Argentina, because worldwide there is no country where the entry of GM wheat is allowed into the food or feed chain.
Genetically modified soybeans with the same technology, HB4, and known as 'Eco Soy', is progressing faster with seed production underway for commercialisation and marketing in the future. This GM variety has been approved for commercial release in Argentina, Brazil, the US and Paraguay.
"It is expected that the seeds produced will allow planting of up to 90,000 hectares during the sowing season next summer in the southern hemisphere, bringing the company closer to wide commercialisation," a spokesman for Bioceres says.
The HB4 wheat and soy varieties contain a gene (Helianthus annuus homeobox 4 or HaHB4) from the sunflower - which was discovered to confer drought tolerance when introduced into these crops.
Researchers have conducted compositional analysis of the GM wheat, considering 41 nutrients and two anti-nutrients in the grain and 10 nutrients in forage, and they have found that it is compositionally equivalent to non-GM wheat.
NOTE: The Agricultural Biotechnology Council of Australia is an industry initiative established to increase public awareness of, and encourage informed debate and decision-making about, gene technology.