The South Australian town of Lameroo is said to be an oasis in the dry southern Mallee region, so called for its verdant pockets of lawns and trees.
But the impression of an oasis ends as the town merges into Mallee dune swale country, where surrounding broadacre crops are exposed to the climatic extremes of drought and frost.
Adapting to the challenge of this sometimes-harsh cropping landscape, a farming family has built a hay enterprise that provides important refuge from seasonal risk.
Flohr and Co – a partnership between Lou Flohr and Andy Hunt, and Lou's parents Gary and Janet Flohr – runs a 4500-hectare mixed farming operation.
The partnership's hay program – oats, vetch and vetch/canola – grown on 900ha helps to spread seasonal risk across its grains program of wheat and barley produced on 2025ha.
Lou, who is a grower, agronomist and GRDC southern region panelist, says the hay enterprise was mainly established to counter grain cropping losses resulting from frost.
She says frost generally causes 20 to 40 per cent yield losses across the farm's wheat and barley crops. In 2019, for example, severe frost wiped out nearly half its cereal program, planted at the time on 900ha.
The hay enterprise also helps shield the farm business from grain losses due to moisture stress in dry seasonal conditions.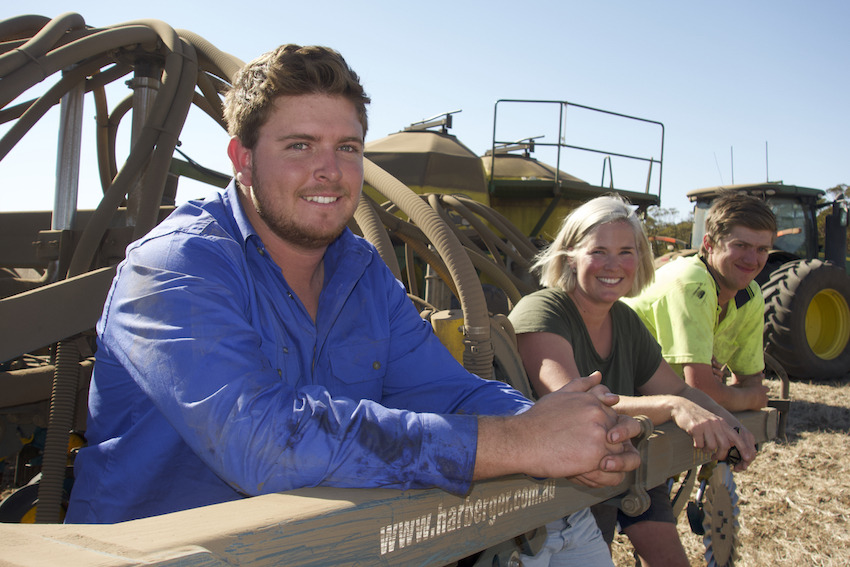 Lou says the contrasting performance of grain and hay crops in different growing conditions means the operation has a profitable enterprise in both dry and wet seasons.
This is because dry seasonal conditions tend to favour hay production, while wet conditions favour grain production, she says.
Although the hay enterprise was built as part of a strategy to mitigate seasonal risk, it has also lifted the overall productivity and profitability of the mixed farm which, in turn, has facilitated cropping expansion.
Andy says the increased profit mainly stems from the consistency of hay production in highly variable seasonal conditions. The enterprise reliably produces at least 3.5 tonnes per hectare of plant biomass for hay, he says.
The Flohr and Co hay venture annually produces 3500 to 7000t of hay. About 10 per cent of this volume is sold into domestic markets, with the remainder sold into high-value export markets in the Asia region.
Long-term investment in the enterprise over the past 15 years, including infrastructure, machinery and equipment, has also secured capital gains that have positioned the business for expansion.
These combined gains saw the partnership almost double the farm area, with the addition of 2000ha of leased country for grain cropping this year. The new leased land adds to 2500ha owned by Flohr and Co.
More information: Lou Flohr, 0429 083 927, flohrlouise@gmail.com