A decision support tool that helps growers calculate the benefit of using a fungicide on mungbeans will be released later this year.
Associate Professor Adam Sparks, from the University of Southern Queensland, presented details of the tool at this year's Australian Summer Grains Conference on the Gold Coast.
Built as an app for both Android and Apple iOS tablets, the tool aims to help growers and advisers decide whether applying a fungicide for powdery mildew is beneficial.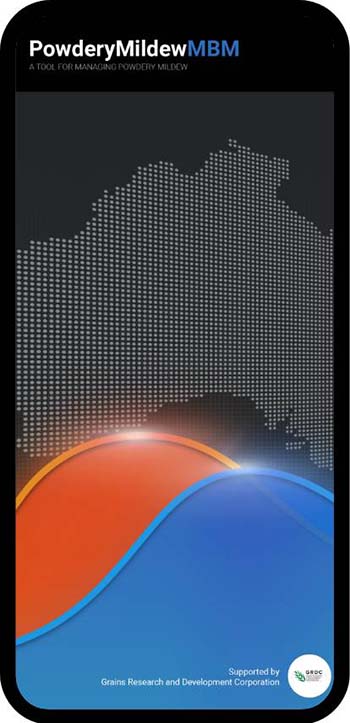 Calculating spraying benefits
The app asks for details on crop circumstances, such as target yield, grain price and production cost; and about growing conditions, such as crop growth stage, whether disease has been detected, and whether the next week's forecast includes rainy days and favourable temperatures. With inputs on the cost of spraying, it then calculates spraying benefits.
Powdery mildew is caused by the fungus Podosphaera xanthii and can cause a 40 per cent yield loss in mungbeans if not managed. Weather conditions are a key predictor, with cooler humid conditions favouring the disease.
Dr Sparks says resistance to fungicides is developing, although not yet in mungbeans. "But we need to be aware of it," he says.
The tool could help cut back on unnecessary spraying to keep resistance at bay and improve on-farm economics.
The app, called PowderyMildewMBM, will be released later this year. Mungbeans are the first pulse crop to have such a tool.
The app was developed by the Department of Primary Industries and Regional Development in Western Australia and was funded via the GRDC-supported project DAW1810.
More information: adam.sparks@usq.edu.au