A significant increase in demand for Australia's genetically modified (GM) high oleic acid safflower oil has been reported this season as market preferences and access to resources shift globally.
The GM safflower oil is approved for use in industrial products such as lubricants and transformer oils. It offers an alternative to palm and crude oils, for which there is an increasing global desire for substitutes.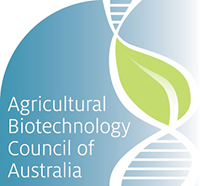 This, combined with the war in Ukraine, has left a gap in the market for the specialist oils because Ukraine is one of the world's largest global producers of high oleic sunflower oil.
Melbourne-based GO Resources has been producing this specialty safflower crop, with varieties bred using genetic modification to have 'super high' levels of oleic acid, ranging from 92 to 95 per cent, since it was approved for commercial release in 2019.
About 12,000 hectares of GM safflower are grown across Australia, with Western Australia the latest state to start producing the crop (about 3000ha expected this season).
Super high oleic safflower oil was developed as part of the Crop Biofactories Initiative between CSIRO and GRDC. The initiative was established to help Australian growers access the emerging global market for oilseed crops with industrial applications. The high oleic safflower technology was then licensed to GO Resources, with significant growth expected in coming years.
Boosting sustainable food production with gene-edited barley
Researchers in the UK have developed gene-edited GM barley that boosts the crop's interactions with naturally occurring soil fungi, resulting in greater absorption of water, nitrogen and phosphorus from the soil.
The GM varieties have boosted expression levels of the NSP2 gene. NSP2 is naturally present in barley and boosting its expression enhances the crop's capacity to interact with mycorrhizal fungi.
The trial will also test varieties of barley that have been gene-edited to suppress their interaction with arbuscular mycorrhizal fungi. This will allow scientists to better quantify how the microbes support plant development by assessing the full spectrum of interactions.
The aim of the trial is to identify varieties with improved crop interactions with soil fungi, allowing them to more-efficiently absorb water, nitrogen and phosphorus from the soil.
As nitrogen and phosphorus are two essential nutrients critical to crop production often provided through synthetic fertilisers, the new varieties could lead to less reliance on agricultural inputs.
"Working with natural and beneficial microbial associations in plants has the potential to replace or greatly reduce the need for inorganic fertilisers, with significant benefits for improving soil health while contributing to more sustainable and equitable approaches to food production," says University of Cambridge biologist Professor Giles Oldroyd, who is leading the work.
"There is an urgent need for ecologically sound approaches to food production that can satisfy the demands of a growing global population while respecting limits on natural resources. We believe biotechnology can be a valuable tool for expanding the options available to farmers around the world," Professor Oldroyd says.
In low-income countries, fertilisers are often too expensive or unavailable to local growers, which limits food production and contributes to both hunger and poverty.
"The ultimate goal is to understand whether this same approach can be used to enhance the capacity of other food crops to interact with soil fungi in ways that boost productivity without the need for synthetic fertilisers," Professor Oldroyd says.
The trial will also investigate additional potential benefits of the relationship with mycorrhizal fungi, such as protecting crops from pests and diseases.
Global 'molecular farming' company targets meat alternatives
As interest in the alternative meat protein market increases, one global agricultural technology company, Moolec Science, is seizing the momentum. It is combining gene technology with a mission to reduce the global dependency on animal proteins across all aspects of the food industry.
Moolec Science is producing real animal proteins in plants to develop affordable animal-free ingredients. Its latest 'molecular farming' offerings include yellow pea and soy crops that have been modified to produce bovine and porcine proteins.
The company first developed an alternative source of chymosin (an enzyme used in cheesemaking traditionally sourced from calves) and a nutritional oil containing gamma-linolenic acid. Both of these products are produced in GM safflower plants.
Last year, Moolec launched an egg albumin protein produced in wheat specially designed for the bakery industry and whey protein produced in oats as an alternative to sourcing it from the dairy industry.
According to the Australian Trade and Investment Commission, Australia is the third-fastest-growing market in the world for plant-based foods, with domestic consumer spending on plant-based meats projected to reach $3 billion by 2030. In March, it announced that Danish company Naturli' Foods is building a new facility in Australia to manufacture alternative meat, as part of a joint venture with the Australian food distributor Botany Group.
Competition puts climate projects to the test
The US-based Massachusetts Institute of Technology (MIT) has announced five flagship projects selected in its first-ever Climate Grand Challenges competition. The projects aim to unravel some of the toughest unsolved climate problems and bring high-impact, science-based solutions to the world on an accelerated basis.
Representing the most promising concepts to emerge from the two-year competition, the five flagship projects will receive additional funding and resources from MIT and others to transform them swiftly into practical solutions at scale.
These are the five flagship projects.
Bringing computation to the climate challenge aims to leverage advances in artificial intelligence, machine learning and data sciences to improve the accuracy of climate models and make them more useful to a wider variety of stakeholders.
Centre for electrification and decarbonisation of industry will look to reinvent and electrify the processes and materials behind hard-to-decarbonise industries such as steel, cement, ammonia and ethylene production.
Preparing for a new world of weather and climate extremes addresses key gaps in knowledge about intensifying extreme events such as floods, hurricanes and heatwaves, and quantifies their long-term risk in a changing climate.
The Climate Resilience Early Warning System seeks to reinvent climate change adaptation with a novel forecasting system that empowers under-served communities to interpret local climate risk, proactively plan for their futures incorporating resilience strategies, and minimise losses.
Revolutionising agriculture with low-emissions, resilient crops aims to develop climate-resilient crops and fertilisers that have the ability to dramatically reduce greenhouse gas emissions from food production.
"In response to climate change, the world really needs to do two things quickly: deploy the solutions we already have much more widely and develop new solutions that are urgently needed to tackle this intensifying threat," says Maria Zuber, MIT vice-president for research.
More information: Agricultural Biotechnology Council of Australia
The Agricultural Biotechnology Council of Australia is an industry initiative established to increase public awareness of, and encourage informed debate and decision-making about, gene technology.