Grain growers in Australia face some of the toughest climatic extremes in their bid to contribute the highest quality produce to consumers of the world.
Weather, crop disease and herbicide restrictions, as well as numerous external pressures, have many grain growers feeling the pinch. But, fortunately, one peak industry body has their best interests at heart.
The Australian Export Grains Innovation Centre (AEGIC) exists to increase value in the Australian grains industry. It gathers market intelligence to help Australian farmers breed, grow, classify and supply grain that the market demands.
AEGIC chief executive Richard Simonaitis says the company engages with international customers of our grain to understand more about the specific quality attributes they required.
We combine this with analysis of long-term economic and consumer demand trends to identify new market opportunities for Australian grain, he says.
Despite the negative influence of the continuing drought situation affecting key cropping areas of eastern Australia, Mr Simonaitis says many of the countrys key grain markets would continue to experience strong economic growth.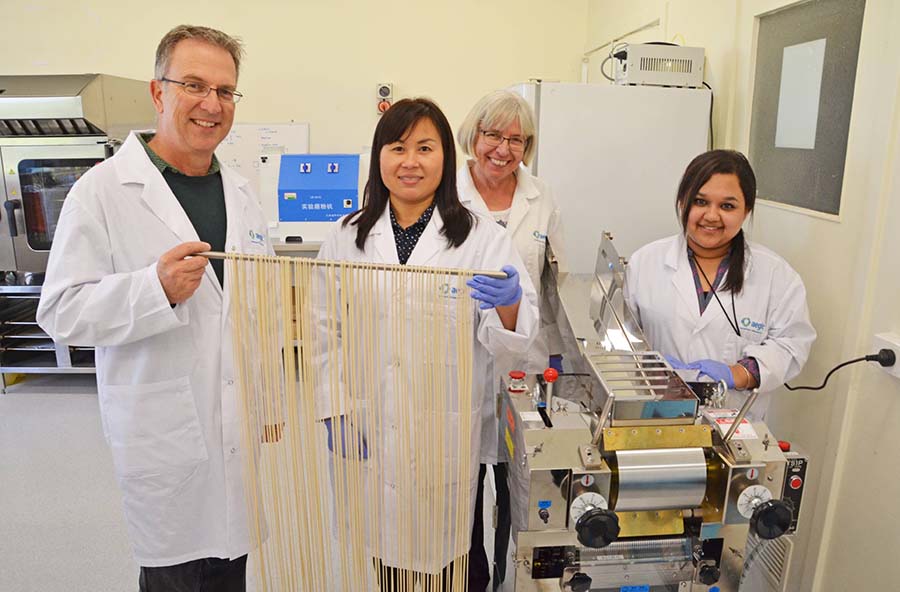 Australian wheat is especially highly regarded in Asian markets for the production of all types of noodles with more than 30 per cent of Australias wheat exports used to make Asian noodles, he says
Our proximity to South East Asia means it is a key region for Australian grain exports.
Indonesia is Australias biggest wheat customer by far, importing 4.2mmt worth $1.2 billion on average.
Australian grain exports are in high demand, from barley going to China for malt and feed qualities; canola to Europe as sustainable biodiesel and food oil; and pulses, such as chickpeas and lupins, to India.
Mr Simonaitis says AEGIC conducts projects aimed at securing markets while positioning the Australian grain industry well for future demand.
AEGICs oat innovation project was developing rice and noodles to capture opportunities for Australian oats among increasingly wealthy and health conscious Chinese consumers.
Similarly, AEGIC is investigating the performance of low protein Australian wheats for Asian cakes and biscuits to support higher value uses for it and reduce grower risk.
Australian wheat is especially highly regarded in Asian markets. - AEGIC chief executive Richard Simonaitis
Mr Simonaitis says North American wheat is strong in many South East Asian markets due to its perceived good performance for baked goods.
The opportunity for the Australian wheat industry is to capture some of the expected growth in this high-value market by demonstrating that Australian wheat can make products comparable in quality to that of our competitors, he says.
Asian consumers generally like bread that is bright, white, high volume with a fine crumb and with the right technology and know-how Australian wheat can perform.
The results of research on behalf of AEGIC, with significant investment from GRDC, looks promising.
Mr Simonaitis says Wheat Quality Australia was considering changes to its market-based classification system based on intelligence provided by AEGIC.
AEGIC identified Australia was facing increasing competition in its key markets from low-cost, lower quality wheat suppliers including Russia, Ukraine and Argentina, he said.