Key points
A new mode of action insecticide, Flavocide™, has potential as a residual grain protectant
Combining Flavocide™ with other insecticides may increase their efficacy and reduce treatment rates
Flavocide™ is several years from market as it undergoes further field trials and regulatory steps
Increasing levels of insect resistance to pesticides are a significant problem as the number of available pesticide modes of action (MOA) becomes limited. However, the quintessentially Australian eucalypt has provided the inspiration for the development of a nature-derived chemical with a new MOA that has potential as an insecticide in the grains industry.
Flavocide™ is a synthetically created, beta-triketone molecule patented by Bio-Gene Technology. The molecule was identified by screening native flora for chemicals with insecticidal properties. It occurs naturally but in small amounts in some eucalypt species. To address this limitation, Bio-Gene Technology worked with CSIRO Advanced Manufacturing to develop a new scalable chemical synthesis process, which has increased production compared with extraction from plant materials.
Grower input
"Having GRDC involved from an early stage ensured grower relevance in the development of Flavocide™ as another tool critical for managing insect pests resistant to grain fumigants and protectants," says Bio-Gene Technology chief executive officer Richard Jagger.
Fumigants such as phosphine are volatile and used to disinfest grain, whereas grain protectant products are used to prevent infestation of insect-free grain and provide longer-term residual protection in storages. Flavocide™ is set to enter the grains industry as a product for residual protection.
"We have been discovering new knowledge as we develop Flavocide™. In addition to being an insecticide, we have seen synergistic effects when paired with certain classes of chemistry, suggesting benefits when used in combination," says Bio-Gene Technology's executive director of R&D, Peter May.
Laboratory studies and field trials in collaboration with BASF, the Queensland Department of Agriculture and Fisheries (QDAF) and GRDC aim to demonstrate further effectiveness of Flavocide™ against both susceptible and resistant strains of lesser grain borer, saw-toothed grain beetle, rusty grain beetle, rice weevil and flour beetle, especially when used in combination with organophosphate and pyrethroid-based products.
The project aims to determine optimum rates of Flavocide™ combination treatments to improve the scope of treatment as well as potentially to reduce application rates required for control.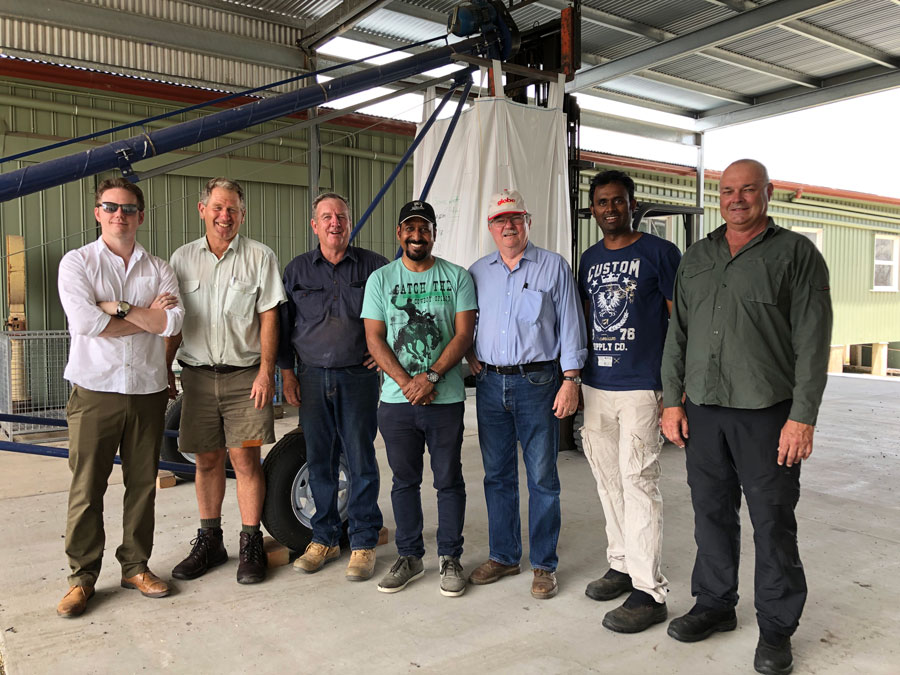 Resistance management
Flavocide™ brings another mode of insecticidal activity to grain storage pest management, offering the means to control resistant insects and extend the use of chemistries that are under threat from pest resistance.
"It has been demonstrated to work differently to currently used grain protectants and therefore offers the opportunity to complement these products," Mr May says.
Flavocide™ will be available commercially after further field testing and other regulatory-enabling studies have been completed.
More information: Richard Jagger, 0418 125 646, richardj@bio-gene.com.au; Peter May, 0412 251 016, peterm@bio-gene.com.au, https://bio-gene.com.au/flavocide