Growth in protein demand across Asia was a major focus – and source of trade confidence – at the 2021 Australian Grains Industry Conference (AGIC) Asia.
In a keynote presentation, Singapore-based Jean-Yves Chow from Mizuho Bank explored the "Asia protein gap", in which the region's demand for protein (mainly meat, grain and oilseeds) outstrips supply.
Mr Chow said this protein gap has important trade implications for the Australian grains industry as a net exporter of cereals, oilseeds and pulses.
"Australian wheat is export driven and one of the key markets is Asia, especially China," said Mr Chow, who is senior vice president at Mizuho Bank responsible for agrifood and retail sectors.
Also speaking at the conference, Australia's Minister for Trade, Tourism and Investment, Dan Tehan, noted that December 2020 saw the largest-ever monthly wheat exports from Australia to any single country – and this was China.
Driving this demand, in part, is the protein gap in Asia, which Mr Chow estimates is about 135 million tonnes of soybean meal equivalent per annum, including soybean, soybean meal, fish meal and distillers' dried grain and solubles (DDGS).
He said an exponential increase in protein demand from Asian countries, causing the gap to widen, is expected to continue in the short term.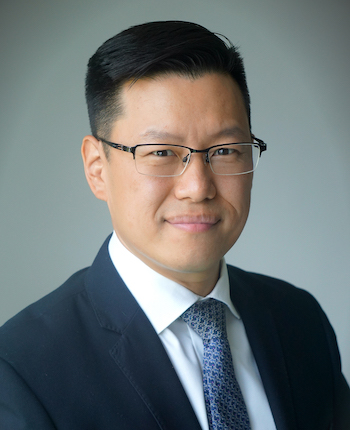 Jean-Yves Chow from Mizuho Bank examined the "Asia protein gap" at the 2021 Australian Grains Industry Conference (AGIC) Asia. Photo: Grain Trade Australia
Gap drivers
A wide range of influences have contributed to the global shortfall in protein supply to the Asian region. However, he said the widening protein gap is largely driven by the growing middle class in Asian countries, particularly China.
"The rising affluence means meat is more affordable, which, in turn, lifts protein demand," Mr Chow said.
Demand for protein, based on meat consumption in Asian countries such as China, Indonesia, Japan, South Korea and Thailand, is closely linked to gross domestic product (GDP).
Another major driver causing the protein gap to widen is the lift in commercial feed demand as a consequence of farm industrialisation as part of Asia's recovery from African swine fever, he said.
Of China's pig herd, Mr Chow said: "2019 was devastating, but the herd has been replenishing very fast."
China saw its lowest pig inventory in 10 years in September 2019, but this has since stabilised and pig stocks have started to replenish following the shift from backyard (fewer than 500 pigs) to large industrial piggeries (more than 3000 pigs) with more stringent biosecurity.
Turning point
Mr Chow said the question was when there would be a turning point in the current protein demand and growth. He said Asia's ageing population and gains in feed conversion rates were two factors that could have a narrowing effect on the protein gap in the future.
The age profile of populations in South Korea, Japan, Thailand and China are forecast to overtake the US population by the end of this century, he said. For example, about 38 per cent of the South Korean population will have reached 65 years of age, compared with 28 per cent of the US population, in 2100.
Although farm industrialisation spurred by Asia's recovery from African swine fever has increased protein demand, it also has the potential to reduce it. This is because efficiency in large-scale farming operations has led to improved feed conversion rates, meaning less protein is required for feed.
"China and the rest of Asia are strategising food security via efficiency gains," Mr Chow said.
"China's position on genetically modified (GM) crops will be one of the largest swing factors that could drive a reduction in the protein gap."
Mr Chow cited China's plans, announced in January, to approve domestic cultivation of new GM maize and soybean varieties, which the country has previously shied away from. The move to GM varieties is also likely to increase China's crop production efficiency and lift its self-sufficiency in domestic grain production, he said.
Another "game changer" could be Asia's response to the alternative protein market.
Alternative proteins – plant-based, cell-based and precision fermentation options – as well as novel feed ingredients such as insects, algae and seaweeds, could change the protein landscape for food and feed markets in Asia.
Trade forum
The 2021 AGIC Asia conference, which ran online as a virtual event for the second consecutive year due to COVID-19 travel restrictions, attracted 300 delegates from 12 countries. Grain Trade Australia (GTA) hosted the conference.
GTA chair Andrew Goyder said the conference provided a forum to grow and strengthen trade and relationships between the Australian grains industry and its customers in the Asian region.
More information: Pat O'Shannassy, 0427 881 113, the Australian Grains Industry Conference.