With one comparison, Neil Halpin had Queensland sugarcane growers leaning in closer.
Mr Halpin, a principal agronomist and coastal farming systems team leader with the Queensland Department of Agriculture and Fisheries, was telling sugarcane growers about the potential economic benefits of peanuts.
His latest field trial work had highlighted that peanuts could yield a gross margin of $3000 per hectare, compared to soybeans at $700/ha.
As more sugarcane growers introduce legumes to their rotations, Mr Halpin, who leads projects with both GRDC and Sugar Research Australia (SRA), has the ability to collaboratively work across both industries.
Extension to excite
Mr Halpin says showing Burdekin growers the potential possibilities of peanuts at a field day in November 2019 piqued their interest.
It led some Burdekin growers to attend a joint field day - run by GRDC, SRA and Reef Water Quality - further south in Bundaberg in early March this year.
Growing legumes in the Burdekin - an area south of Townsville that falls within the Great Barrier Reef catchment - in rotation with cane, is a relatively new pursuit.
Many farmers started growing mungbeans about five years ago and, with the drought boosting soybean prices, have embraced those legumes too.
Mr Halpin says the move to including legumes within rotations has occurred as part of an SRA project to improve soil health, profitability and productivity.
With regulations in place to protect the reef, legumes also offer a way to inject nutrients into the soil, while reducing nutrient run-off.
Although growers could achieve some of their nutrient needs by growing soybeans as a green manure crop, Mr Halpin says it is preferable to remove as much grain as possible.
For this to occur successfully in the Burdekin region, trials and agronomic help are being deployed.
Burdekin history
"Peanuts have a limited history in the Burdekin," Mr Halpin says.
"Some growers gave them a go about 15 to 20 years ago, but most have grown predominantly sugarcane since the mid-1980s."
Sharing data from Bundaberg-based trials was a way to bring peanuts back into focus for these growers.
"In a way, I can act as the bridge between what we are doing in Bundaberg, what could be done in the Burdekin and what the Peanut Company of Australia (PCA) would like in terms of production," Mr Halpin says.
"PCA parent company, Bega, wants to expand Australian peanut production. It means we need to address growers' issues from the past and work through them."
Managing risks
Mr Halpin says that although peanuts offer greater gross margin potential, they are a riskier crop to grow than other legumes.
"Our core focus in sugarcane work has been on best management practices, but there is real opportunity to do next-level research - which includes incorporating peanuts into rotations," he says.
The key to delivering that is via top-quality trial work, something Mr Halpin believes will be helped by new recruit Dayle Fresser.
Mr Fresser has been a peanut research technician for more than 25 years. Since the late 1990s he has worked in Australia's peanut capital - Kingaroy - with breeders Graeme Wright and Alan Cruickshank on various breeding trials.
Taking this experience north, one of Mr Fresser's new roles includes overseeing a nine-hectare replicated strip trial planted on a cane farm near Home Hill.
It has four replicates of peanuts, soybeans and bare fallow and aims to better understand peanuts' nitrogen contribution to the soil.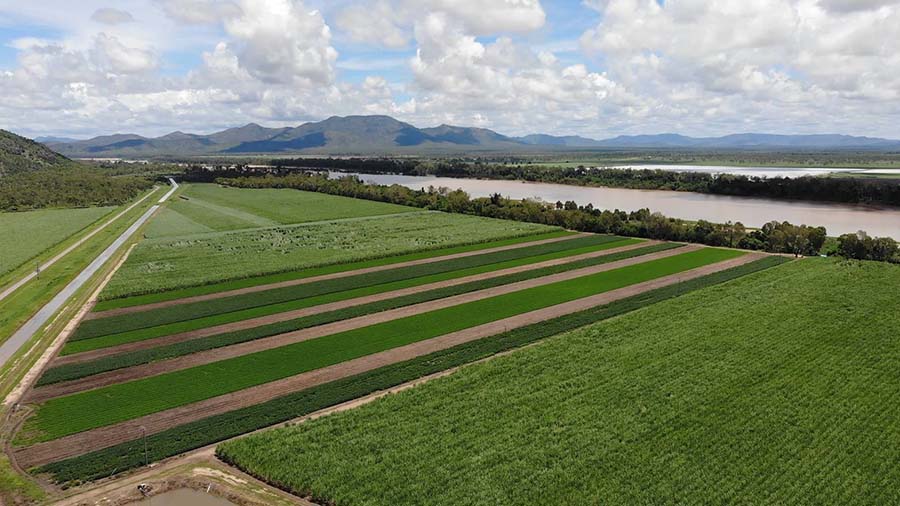 The research team will also consider spatial tools to help in explaining peanut/sugarcane productivity - work which Mr Fresser will also run.
Being able to collect spatial data for finer-scale management provides an opportunity to support or tweak practices.
Applying the right amount of fertiliser in the right form, at the right time and placement, should enable producers to maximise profit and minimise adverse outcomes.
"Legumes fit in with improving soil health," Mr Halpin says.
"Industry research has demonstrated a 20 per cent yield improvement in cane following legumes compared to monoculture.
"Because legumes fix atmospheric nitrogen, there are opportunities to reduce fertiliser nitrogen in the plant cane crop.
"With legumes, sustainability and profitability go hand-in-hand - we want to quantify that."
Industry research has demonstrated a 20 per cent yield improvement in cane following legumes compared to monoculture. - QDAF principal agronomist and coastal farming systems team leader Neil Halpin
Bundaberg harvest losses
Further south in Bundaberg, Mr Halpin's peanut and sugarcane work will concentrate on reducing harvest losses. A recent paddock survey found losses as high as 0.7t/ha.
"That is about $580/ha left on the ground," Mr Halpin says.
"If we take some of the worst examples out, it is probably closer to $400t/ha. We want to improve that."
Peanuts are different to a lot of other crops, Mr Halpin says, which has its challenges, and harvest losses can occur at any of the three-stage harvest processes.
"They are an indeterminate crop - which means that when they are 75 per cent mature, they are harvested," he says.
Stage one includes digging them out and turning them over, where they stay for seven to 10 days.
Stage two includes fluffing them up, shaking the dirt from them and breaking any remaining seals with the ground.
The final stage is where the thresher comes through to harvest them.
In the Bundaberg area, peanuts are treated as a high-input and irrigated broadacre crop. They are planted in two rows on a one-metre bed, used to improve drainage.
Agronomic investigations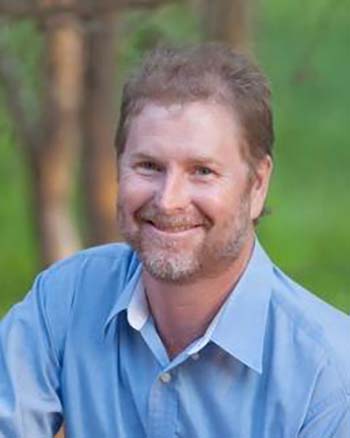 Mr Halpin says the ongoing research will consider these row spacings and investigate wider planting widths of 65cm, 75cm and 85cm.
"We want to know whether the peanut pegs - the budding ovaries that enlarge and grow down and away from the plant - are being driven over and whether that is impacting on yield," he says.
"We have observed the pegs being run over, so we want to see what happens when these variables are changed. As such, the team will also test narrower tyres on the tractors."
Mr Halpin says the peanut industry in coastal Queensland is a transplant of what is done in the US state of Georgia.
"It means we may need to rethink aspects to better suit the Australian coastal sugarcane and peanut farming system," he says.
However, Mr Halpin says peanuts and sugarcane could be a perfect match.
"There are definite synergies with sugar. Both crops are similar in that they need specialised equipment and treatment," he says.
More Information: Neil Halpin, 0407 171 335, neil.halpin@daf.qld.gov.au