To maintain and grow Australian growers' most important wheat market South-East Asia the Australian grains industry must make sure its wheat continues to meet customer requirements. The first step is understanding exactly what those requirements are.
Everyday choices facing a milling technician
Hendrik is an experienced technician at a major flour mill in the Indonesian capital of Jakarta.
He wakes up early each day, and eats a quick breakfast with his family. A new bakery recently opened nearby and his wife and young children love it. As a special treat they have white bread and croissants. The bread is very good bright, white and sweet, with excellent volume.
On the way to work, Hendrik passes street vendors offering noodles made that morning. The fresh noodles have a nice mouth-feel and a good firm 'bite' that Indonesians expect and enjoy.
These popular food stalls sell their wares all day; it is important that the noodles on display look as bright and fresh in the evening as they do in the morning.
At work, Hendrik is in charge of milling the flour that will be used to make those fresh noodles. As a senior mill technician, he is part of the team of specialists who choose which wheats will go into the grist for the mill.
Hendrik prefers Australian wheat for fresh noodles because of its bright colour and (just as important) its colour stability.
It means the noodle vendors he has seen this morning will still have nice bright noodles at the end of the day if they use flour made with Australian wheat.
Wheat from America and Canada is also included in the grist as they are considered to enhance noodle texture. More recently, cheaper Ukrainian and Russian wheat has also been used in the mix.
The quality of these wheats is lower and Hendrik worries how this might affect product quality but cost is a reality too. Indonesia's flour milling industry is very competitive and the margins are low.
The increasing amount of lower-cost, lower-quality wheat going through the mill is a bone of contention between Hendrik and his colleague, Budi, who works in the purchasing department and whose preferences when it comes to selecting wheat are based on price. But, equally, Budi understands that value isn't just about price, the quality needs to be there too.
Even so, more and more Black Sea wheat is being used, especially for instant noodles where quality is less of a concern.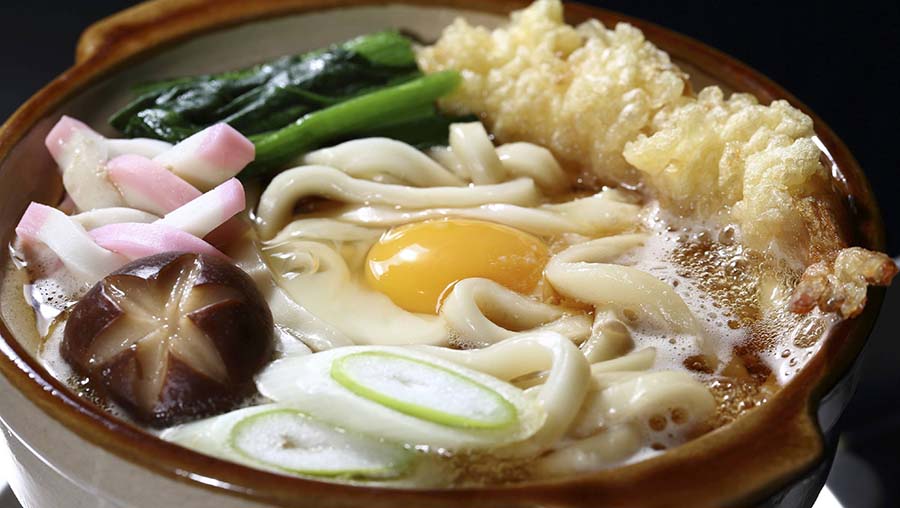 Hendrik is also in charge of milling wheat for bread a fast-growing market in Indonesia.
As in many other South-East Asian markets, North American wheat dominates the premium baking sector. Mills are prepared to pay good prices for this bread wheat.
Hendrik puts loaf volume at the top of his list of important bread wheat considerations, along with attributes related to end-product quality.
Again, Budi is more concerned with economic realities than Hendrik. However, as with noodles, Budi understands the need to find a quality-cost balance.
Wheat quality requirements
Hendrik and Budi are fictional, but their differing perspectives are very real, as is the data behind this anecdote data collected as part of a crucial GRDC-initiated project by the Australian Export Grains Innovation Centre.
The project collected and analysed wheat quality requirements from milling technicians and wheat buyers across Indonesia, Vietnam, Thailand, Malaysia, Singapore and the Philippines. In all, 253 flour-milling staff in 40 flour mills were surveyed.
The project entailed:
Documenting the quality preferences of technical milling staff and wheat buyers;
Determining the value of traits millers will pay for, based on consumer choice behaviour;
Modelling additional value for the Australian wheat industry in modifying wheat quality traits; and
Sharing information with wheat breeders and industry stakeholders to ensure wheat is bred, produced, classified and exported to meet the needs of South-East Asian customers.
Results
Although milling staff in all countries surveyed preferred Australian wheat for noodles and North American wheat for bread, they don't actually prefer one particular country's wheat over another's. What they care about is whether flour will have the quality attributes that customers expect; where the wheat comes from doesn't matter.
This presents opportunities for Australia.
If Australia can demonstrate to Indonesian millers that our wheat makes bread that is as good as that made from North American wheat, then we can potentially take some of that market share from North America - at premium prices.
However, our competitors can be expected to try the same thing on our turf - the noodle sector. Currently Australian wheat has a clear quality advantage over Black Sea wheat - but that means they have a lot of room for improvement in the coming years. If the quality of their wheat improves, and ours remains static, then Black Sea wheat could start displacing Australian wheat.
Australian action
The project has found that Australia needs action in four areas.
Defend the noodle market, supporting excellent wheat flour colour and stability with continual improvements to attributes including texture and firmness.
Improve wheat quality attributes, develop new processing methods, and alter market perceptions to become more competitive in the bread sector.
Explore opportunities for wheat in cakes, biscuits and crackers.
Provide more technical training and support with a consistent quality message to increase demand for, and value of, Australian wheat.
Australian wheat growers are fortunate to be on the doorstep of the flourishing South-East Asian region. Populations are surging across South-East Asia. People are becoming wealthier and more urbanised and, as a result, they're eating less rice and more wheat-based products.
It's a good story for Australia. Already, almost half of all Australian wheat exports now go to South-East Asian countries - most of it to a single country - Indonesia.
But the looming shadow of low-cost Black Sea (and also Argentinian) wheat, and ongoing competition from 'premium' North American wheat, means Australia cannot afford complacency.
To maintain the price premiums enjoyed by Australian growers, Australian wheat must be clearly differentiated from the wheat grown by our cheaper competitors.
A whole-of-industry response to this market feedback will help position the Australian wheat industry to maintain and grow wheat exports to South-East Asia and keep both the Hendriks and Budis happy.
What can growers do?
While farm management decisions are complex and vary greatly across Australia's diverse growing regions, there are steps growers can take to support South-East Asian markets.
Grow up-to-date varieties. By selecting the latest and best wheat varieties for each region growers are more likely to maximise yield and produce wheat that has most recently met the quality standards of the national classification system. This will ensure that we have the best noodle and bread-making quality.
Use nitrogen and crop rotations to maximise yields. Maintaining soil nitrogen increases the likelihood of producing APW or higher protein AH grade wheat - especially in eastern Australia. Low protein ASW has little market value and struggles to compete with Black Sea and Argentinian wheat. Low protein is also an indication that yield is not being maximised.
Set your harvester up for a clean harvest. Reducing the 'trash' in wheat at harvest helps Australia maintain our reputation for clean wheat.
Dr Larisa Cato is wheat quality technical markets manager at the Australian Export Grains Innovation Centre. AEGIC staff Roslyn Jettner, Dr Ken Quail, Dr Chris Carter and Dr Cato all assisted with the project.
AEGIC is an initiative of GRDC and the Western Australian State Government.
GRDC Research Code: AEGIC00005
More information: Dr Larisa Cato, 08 6168 9908, larisa.cato@aegic.org.au, www.aegic.org.au