The development of plant-based alternatives to meat could see demand for high-protein grains surge over the next decade and beyond.
Plant-based products are fast becoming more than just a 'bean burger' option targeting vegan and vegetarian consumers.
Next-generation products are being developed to mimic, as closely as possible, the taste and textural qualities of animal meat in products promoted as having a low environmental footprint and a high protein content.
Chief among the target market are millennials and a growing number of so-called 'flexitarians' and 'meat-reducers', who are increasing their frequency of meatless meals for various lifestyle reasons.
High-protein grains, particularly pulses, are the primary raw material for meat substitutes and the value of the market is tipped by food economists to climb into the billions of dollars over the next two decades.
GRDC has already identified plant-based high-protein foods for investigation as part of its Research, Development and Extension Plan 2018-23.
In a market where the leading products currently command up to $53 per kilogram, these products offer a significant opportunity to further enhance the value of grains.
Driving what market research indicates will be a long-term consumption shift are changing consumer trends, as well as the longer-term requirements for efficient and sustainable food production to feed a globally expanding population.
Earlier this year, Food Frontier, an independent Australian-New Zealand think-tank, released its report 'Meat the Alternative: Australia's $3 billion Opportunity'.
This report highlighted a range of high-protein grains being sought for, or suitable for, use in new products.
The report says peas and soybeans, which are the most commonly used in existing plant-based protein products, are currently only grown in limited quantities in Australia.
However, this production could be complemented by high-protein grains such as faba beans, lentils, lupins and chickpeas.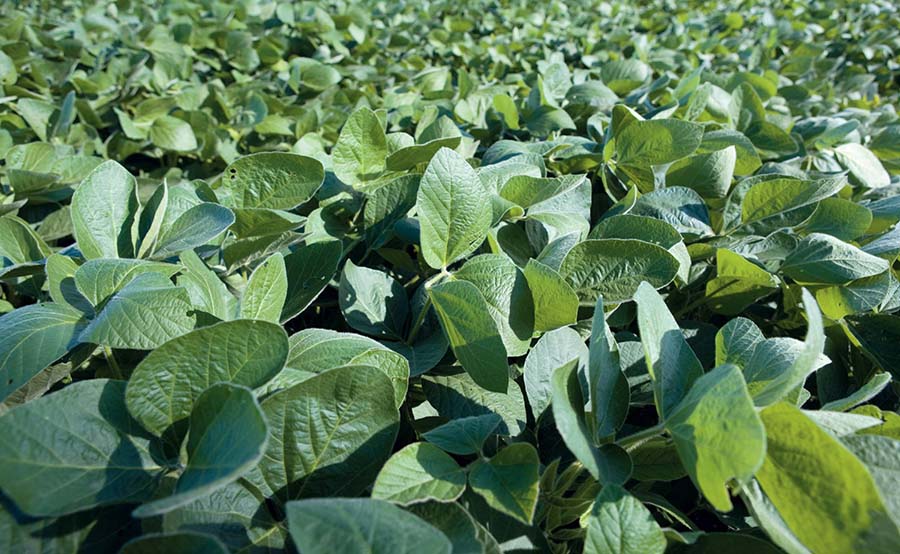 The 2018-19 retail value of plant-based alternative meat products in Australia was about $150 million, according to an evaluation by Deloitte Access Economics, commissioned by Food Frontier.
The sector now supports local manufacturing worth about $30 million and employs about 265 people. Coming from this low base, product demand is forecast to almost double over the next year.
International market research agency Euromonitor International says Australia the third-fastest-growing market for plant-based new foods and by 2020 the domestic market for packaged product is expected to reach $215 million.
Food Frontier has identified more than 100 plant-based meat alternatives now available at Australian supermarkets, with brands including:
The Alternative Meat Co;
Coco & Lucas;
Eaty;
Nature's Kitchen;
Next Gen;
vEEF;
The Vegan Factor; and
Vegie Delights.
Deloitte's economic modelling shows that by 2030, if the current 'moderate' growth trajectory continues, the sector could generate almost $2.9 billion in consumer expenditure, with $337 million of local product exported. It would support more than 6000 jobs and account for 7.5 per cent of the national meat market.
Under a high-growth scenario, Deloitte suggests domestic sales could reach $4.6 billion, with exports of $1.4 billion, supporting more than 15,000 jobs.
A similar outlook is provided in the CSIRO report 'Growth Opportunities for Australian Food and Agribusiness', released in September 2019, which values the domestic alternative protein market at $4.1 billion by 2030, although this also includes non-plant proteins such as insects.
CSIRO suggests exports of Australian-grown and made product also have the potential to reach $2.5 billion by 2030.
I see this as a wonderful opportunity for Australian farmers to really take the lead in clean, green cropping. - v2food founder Nick Hazell
Strong demand for alternative proteins is expected to continue with rising consumer preference for sustainable foods and strong population and income growth in Asia-Pacific export markets.
Clean, green marketing
Australia's marketing based on being a 'clean and green' food producer will support the increasing demand in export markets for natural, sustainable and ethically sourced foods.
Through its venture capital arm Main Sequence Ventures, CSIRO has already established v2food, as a partnership with Competitive Foods Australia, the parent company of Hungry Jack's, to manufacture a legume-based burger patty.
The founder of v2food, Nick Hazell, says the new burger mimics its beef counterpart and is targeted at meat lovers.
"It's not a vegie burger; we're not just targeting vegans, but everybody that loves great-tasting food," he says.
"People are very conservative with their eating and we don't want to fight that.
"We need to work with it to create a product that is so similar to meat that people are happy to substitute it for their beef burger or sausages, rather than asking them to make a significant change to their eating patterns."
It's not a vegie burger; we're not just targeting vegans, but everybody that loves great-tasting food. - v2food founder Nick Hazell
With a flood of new products entering the Australian market from the US and Europe, Mr Hazell says the v2food development team has been working to launch its new burger before the end of the year.
Retail offerings for home consumers are expected to follow the Hungry Jack's food service products at some point.
Working with growers
Mr Hazell says he sees the alternative protein market as part of a larger investment in food production systems.
He says this includes working with growers on the production of ingredients from farms employing best practice, such as optimising soil carbon sequestration and minimal chemical use.
"To be sustainable, cropping also needs to employ best practice. I see this as a wonderful opportunity for Australian farmers to really take the lead in clean, green cropping," he says.
While the base legume ingredients in alternative protein products are readily available in Australia, there has been no local production of the protein concentrates and isolates, which are also essential ingredients.
This has left v2food, and all other Australian manufacturers, relying on imports.
What the future holds
Mr Hazell says investment in wet processing facilities to produce these vital ingredients will be crucial if the locally sourced plant protein sector in Australia is to advance.
GRDC invested in research at Curtin University in the mid 2000s to investigate the health benefits of lupins and, in 2012, the CBH Group in WA established Lupin Foods to process the grain for health additives.
In 2016, private Australian and Chinese investors operating under the AgOpps banner bought the CBH subsidiary, and have been marketing lupin additives in the Middle East under the Rouby Foods brand.
Lupin Foods director Terry Quinn says research is currently underway in China to create lupin-based alternative protein products, which would be a game-changer for the company and Australian lupin growers.
Mr Quinn says the crop's protein content is significantly higher than peas, and on par with soybeans, which makes it a good choice if the food technology and processes can be developed to create a new product. Potential markets in China are also huge.
Meanwhile, construction of Australia's first major plant protein extraction facility started earlier this year, in Horsham. Production at Australian Plant Proteins' $20 million facility, initially focusing on faba beans, is due to start early next year.
More information: Food Frontier.