Canola trials, disease management tactics, farming systems insights and key data from the Grains Research and Development's (GRDC) National Variety Trials will be on offer to growers and agronomists as part of canola focused field day in Wagga Wagga in September.
The field day is being held in conjunction with the International Rapeseed Congress 2023 (IRC-2023) and is expected to attract more than 120 international and Australian canola researchers and industry experts, alongside local growers.
Hosted by the NSW Department of Primary Industries (NSW DPI) with the support of GRDC the event will be held at the NSW DPI Wagga Wagga Agricultural Institute on Friday, 22nd September 2023, from 8:30 am to 4:30 pm.
NSW DPI Wagga Wagga Agricultural Institute director, Deb Slinger says canola was one of New South Wales' most important crops and favourable seasonal conditions in southern regions of the state had bolstered production this year.
"In NSW our production of canola is worth over $800 million – a significant contributor to our economy," Ms Slinger says.
"Hosting a field day with GRDC as part of the IRC-2023 is a valuable way to showcase current and past canola research that has helped position the Australian industry where it is today and continues to drive improvements for our sector."
GRDC NVT manager of operations Ben O'Connor says the field day was an excellent opportunity for growers to directly engage with canola industry experts and to hear the latest research and development.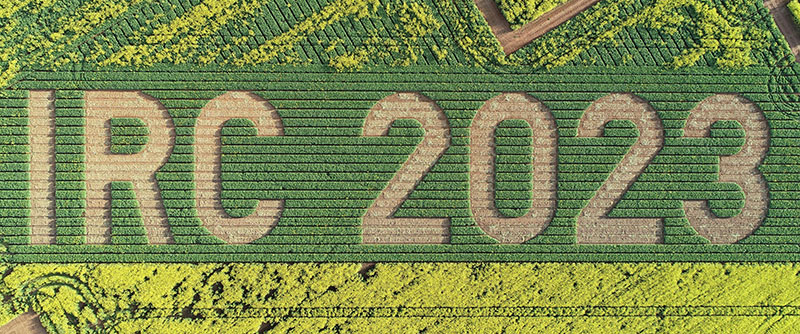 "Between 2019 and 2022 GRDC made investments, including with partners like NSW DPI, of more than $30 million into canola research projects focused on improving yield and understanding yield drivers and this has really help drive improvements on-farm," Mr O'Connor says.
"GRDC has also supported the industry by investing in an extensive range of canola projects to improve knowledge and management of weeds and pests, diseases, soils, farming systems, herbicide use and tolerance, as well as improvements in nutrient and water use efficiency.
"So it is really valuable to see how these gains are delivering and as GRDC's NVT team we are looking forward to the field day to discuss our canola trials with growers, advisers, and breeders coming from around Australia and overseas".
As part of the field day NSW DPI will also launch the "Canola in Australia: 21st Century Progress" publication, which has been updated from the 1999 edition to demonstrate the development of the canola industry in Australia over the past 24 years. GRDC has also contributed to the this comprehensive publication.
The canola field day precedes the IRC-2023 which is being held in Sydney this year and is a part of a broader tour being held in Wagga Wagga that also includes a visit to Australia's newest oilseed crushing plant.
Field day highlights:
Exclusive demonstration variety trials from nine leading canola companies.
Insight into the GRDC Canola National Variety Trial.
A deep dive into the NSW DPI Research Experiments focusing on Canola, Pathology, and Farming Systems.
Official launch of the "Canola in Australia: 21st Century Progress Book". All attendees will receive a complimentary copy.
BBQ and Coffee Carts available throughout the day for attendees.
Comprehensive amenities on site for convenience.
Location Details:
Participants are requested to park at the Joyes Hall carpark on Pine Gully Road, Wagga Wagga. Mini buses will be available every 30 minutes from 8:30 am to transport attendees to the event location.
Ticket Information:
Tickets are priced at $25 per person. To RSVP and purchase your ticket, please visit www.ircsydney2023.com by Wednesday, 13th September.
The attendance of Australian grain growers and advisers is subsidised by GRDC.
About Wagga Wagga:
Wagga Wagga, often referred to as Wagga, is a major regional city in the Riverina region of New South Wales. Recognised as a significant agricultural, military, and transport hub, Wagga Wagga is also a leading centre for canola breeding and research in Australia.
Additional Information:
For more details on the Canola Field Day and the broader Field Tour, please visit the event page on the GRDC website.